It's that time again? It's the last day of the month, that means I have been summoned to my little corner of the internet for my (slightly) regular monthly dev log. As always, I'll discuss what I've been up to, what's new & what's next. Let's begin…
Previous goals
After release, my only goal was to update & improve Cluckin' around. I didn't set any specific goals but there was plenty of ideas for potential updates. How did I do? So far, there's been one small update in the first week. Sadly, that's the only thing that's been published, but plenty of work has been done in the background! Let's stop wasting time & talk through it.
Progress
Update 1 – Bugs & performance
Ahh the least fun but most important part. I tested as much as possible but obviously a couple of bugs managed to sneak past into the released version. Luckily, I've got some great friends that played my game on launch and messaged me shortly after. Instantly I had jobs to do!
Most of the bugs were small trivial problems, but there were a few major issues. The biggest one was probably free power ups. I'm not sure how many, if any noticed but it was pointed out by @Goest. Basically, in trials you could equip power ups even if you didn't have enough feathers. Oops.
Bugs were not the only problem though, with Cluckin' Around being a big-ish game (for mobile) I had to focus more on optimising. The game runs smoothly on IOS devices (as far as I've seen) but obviously there's many more android devices of varying quality. The majority of people shouldn't have issues, I have a pretty old device myself I use for testing for this exact reason. But that won't stop slower devices experiencing lag or worse a crash!
I wish I could say I avoided this but my friend @Tiernan was the first to experience it. And after taking a look at the developer console, in the first week there was a couple of crashes 😦
This made it important to get the first update out as quickly as possible. I almost instantly fixed the bugs, then spent the next few days looking into many ways to make the game run smoother. I even learned how the Unity profiler works for the first time.
Update 1 – High Scores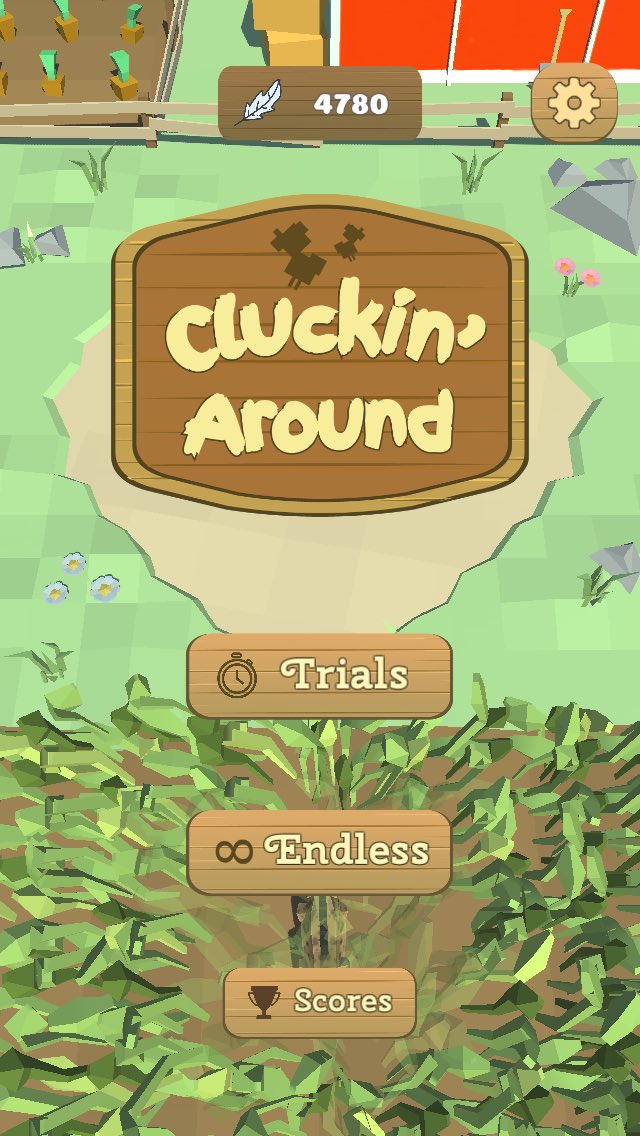 Before I had to switch tracks and fix the game, I was working on the checklist from last month. The first thing I wanted to add was leader-boards, since this isn't my first time adding them, I didn't think it would be difficult. Part of it was easy, but getting it correctly imported into the project proved to be a pain.
Apparently, not all versions of Google play games services & Google ads are compatible. Though it wasn't difficult, it took some time researching & troubleshooting the issue, then downloading and trying different versions.
I got it working eventually though! I even went a step further and included multiple boards, now everyone can compete.
Update 1 – New Level
The first of many new levels!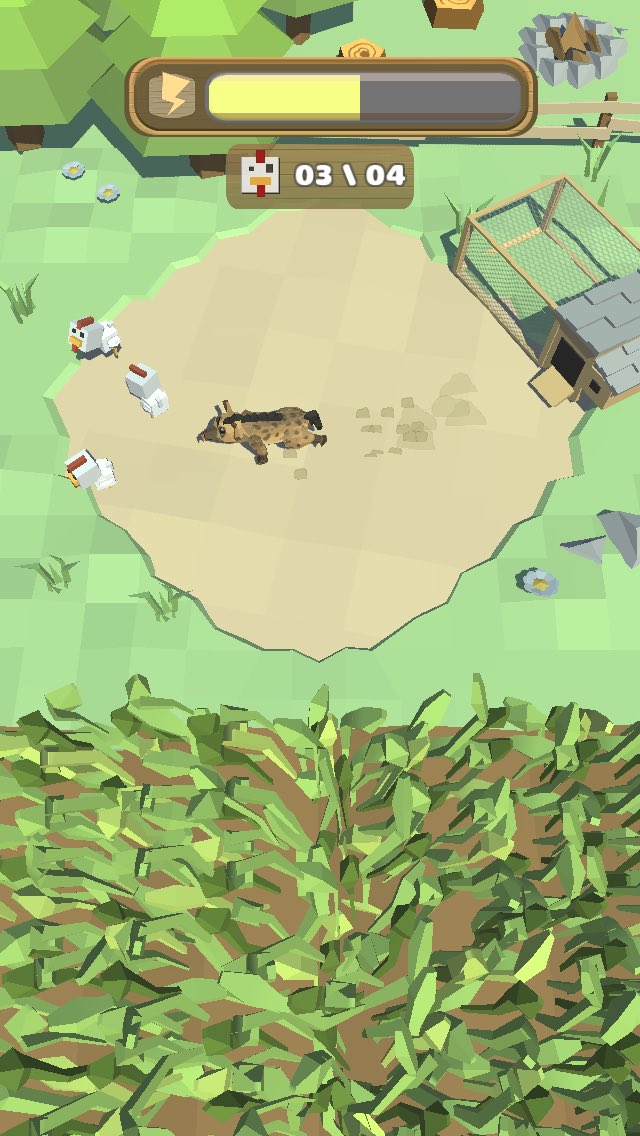 It may not be much, but I had to include some new content. I knew a few people had already completed the 25 trials so it was only right to make an extension. I mixed up a couple of assets and created a little camp site. Though it wasn't the highlight of this update, it will help me out moving forward. I now know exactly which steps I need to take when implementing new stages.
Update 2 –
Preparing this update has taken most of my month, why? I'm adding a lot of new stuff okay, patience… It will be worth it.
More Levels! 
I've already shared some previews of the new levels online, you can see these here:
But this was shared on week 2, I haven't shown much since. What have I been doing? So far, I've doubled the number of levels that were in the game. I won't show them all just yet, but since it's been a while, here's another:
A sweet chicken army base! I'd show more but that would spoil the fun. I plan on posting some more teasers across my socials before publishing the update, so stay tuned for those!
Short Break
I had a little break in between this update so making the levels is all I've managed so far. Well, I have a few assets ready for a different feature (not a level), but that's not ready yet so it can stay a secret, shhhh…
Goals for June
My goal for the upcoming month is simple, for now I will continue working on the second update. I've finished adding levels, but there's plenty of other stuff to work on (as mentioned last month). I will also need to run through all the new levels and do some testing, ensure everything runs smoothly. If everything goes to plan, we should see the update appear within the new week or two.
After that, there may be a short break. During that time, I'll be planning my next move, fixing my broken schedule and deciding if to continue updating or move on to the next project. All of which you should hear about in the next post!
Until next time…